The Voice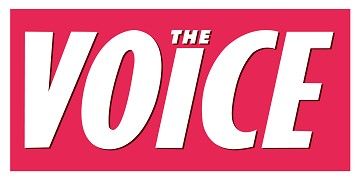 The Voice is produced in tabloid format and is a monthly newspaper, published on the last Thursday each month, priced at £2.50. The paper caters to the interests of the African & Caribbean diaspora in the UK. There is also the website, The Voice Online, which regularly attracts a high number of weekly unique visits.

The Voice newspaper is available nationwide, and has a wide reach online including UK, US and Africa.

Regular features and special publications covered in the newspaper include:

- African & Caribbean Food Guide - A annual publication listing the best African & Caribbean restaurants across the UK and including regular features on up and coming restaurants and key figures to watch.
- Black Business Guide - an annual publication highlighting and showcasing small black business owners and their trades.

- Apprenticeships - Each year, a supplement highlighting apprenticeships across the UK is published alongside the newspaper. The supplement includes features from key figures in business and apprenticeships, alongside tricks on how

- Carnival - Every August, The Voice publishes a Carnival supplement to coincide with The Notting Hill Carnival.