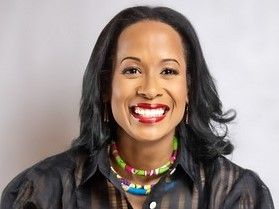 Soyini Chang
Chief Executive Officer
,
Quantum Power Skills
Soyini Chang is the CEO of Quantum Power Skills, she conducts cross-cultural fluency training and DEI strategy solutions for clients using proprietary data to demonstrate emerging trends. She has partnered with numerous for-profit and non-profit businesses improving client loyalty, employee retention, and employee satisfaction; resulting in increased revenue and market share including broadening a developmental pipeline into diverse markets, suppliers, and employees.
Soyini delivers powerful messages that are both practical and motivating. She has created several customized curricula around personal development and self-empowerment. Soyini has been featured on the Today Show, Discovery Health Channel, and in 2016 she hosted the Caribbean-American Heritage summit at the White House.
She's a devoted mother of two teenage daughters whom she refers to as her sun and north star.