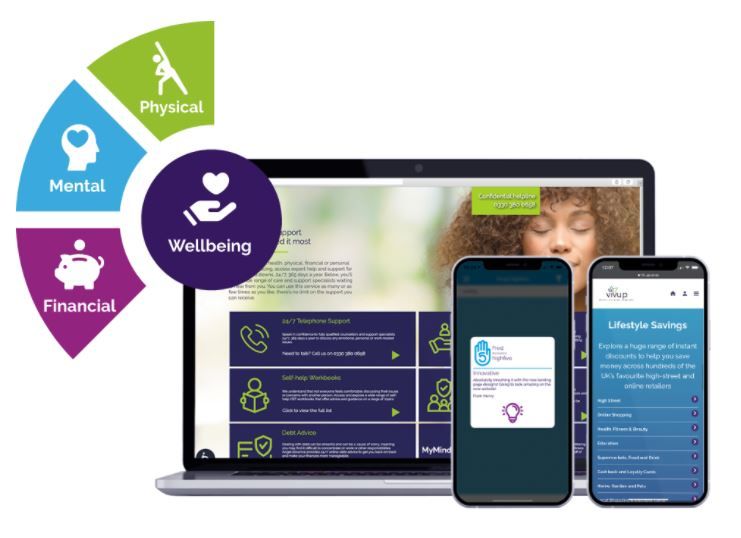 Vivup
The perfect employee benefits platform for your business

Vivup is a leading UK employee benefits provider specialising in health and wellbeing. We are trusted by over 550 public and private sector organisations, supporting more than 1.5 million employees. We deliver an employee engagement platform that connects workforces, improves employee wellbeing and boosts loyalty.
Our all-encompassing employee benefits package provides all the tools you need to build a resilient and engaged workforce including a clinically led market-leading mental health and wellbeing solution, an engaging recognition and reward tool, employee discountsand savings, car leasing benefit, cycle to work, home and electronics and a health cash plan in one cost-effective and easy to use platform.
Discover more at https://www.vivupbenefits.co.uk or email enquiries@vivup.co.uk