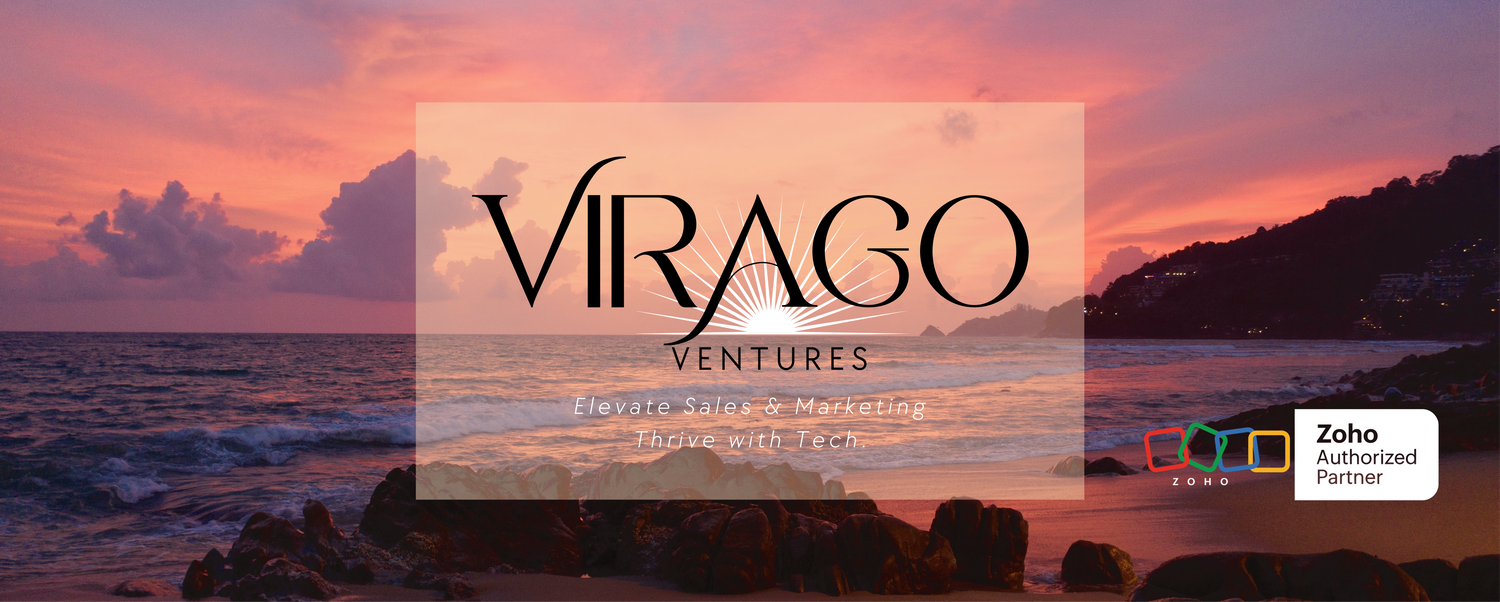 Virago Ventures specializes in harnessing the power of CRM, a software that helps businesses interact better with their customers and supercharge their sales.
Here's a snapshot of who we are:
Partnership with Zoho: We've proudly partnered with Zoho, a leading name in the CRM world, giving us an edge in delivering top-notch solutions.
Decades of Experience: With over ten years in sales and marketing and eight years of deep-diving into Zoho, we're not just experts but seasoned pros.
Walk the Talk: We don't just advise on Zoho; we use it. Our hands-on experience ensures we know the ins and outs of the platform.
Our Services:
Consulting: We help you grasp how Zoho can streamline your operations.
Implementation: Getting started with Zoho? We'll set it up for you.
System Management: We ensure your Zoho system runs smoothly and efficiently.
Training and Support: We equip you and your team with the skills to make the most out of Zoho.
At Virago Ventures, every business can thrive in customer relationships with the right tools and guidance. Let's partner up and drive your business forward!