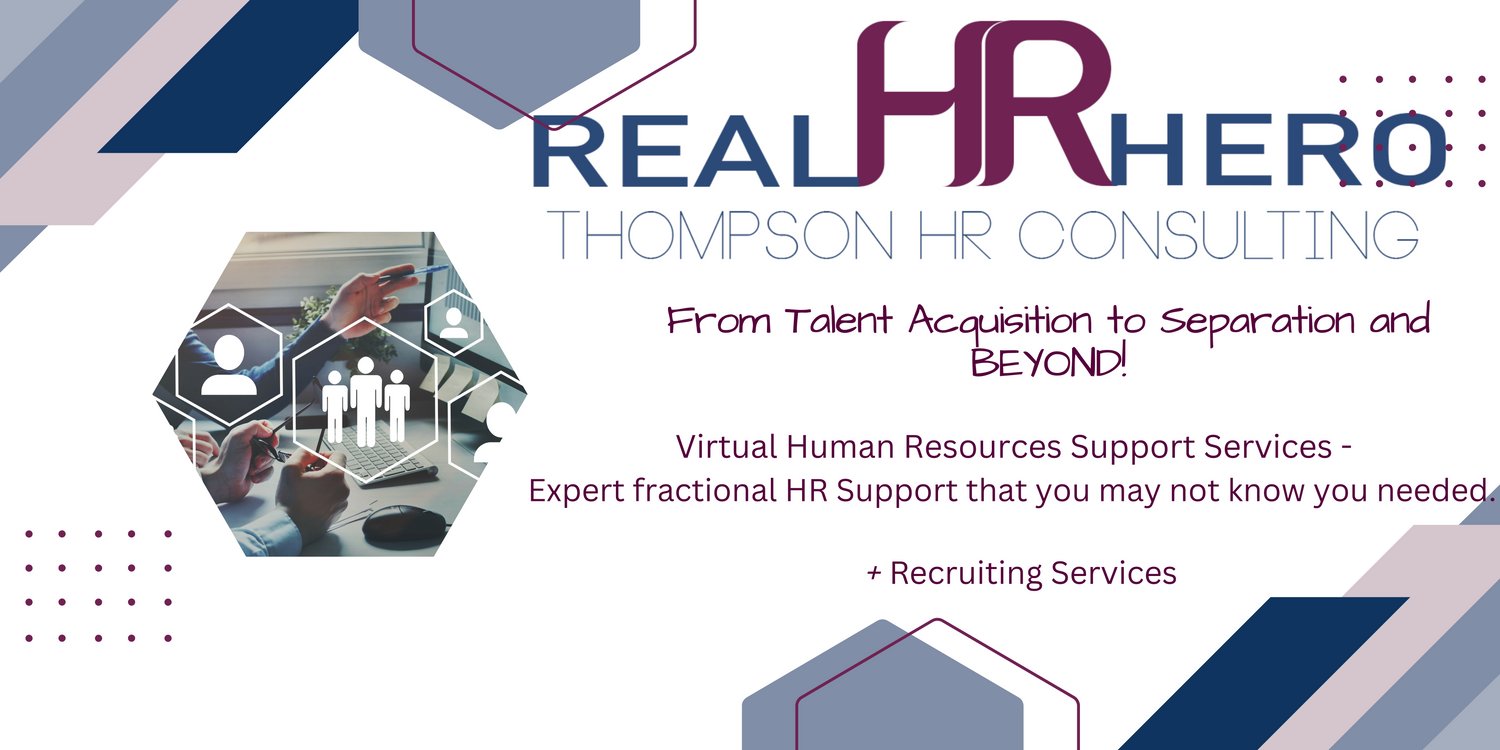 At Real HR Hero, we provide a variety of virtual Fractional Human Resources (HR) Support Services to small- to mid-sized organizations across the US. We support our clients in strategizing and implementing plans to improve their HR infrastructure in a way that works for them. What we do is a step (or several steps) above what other HR resources offer – where you are only getting compliance advice, but not real-life implementation guidance. We dive in with you and support you along the way, whether that is hands-on HR Business Partner support or just expert advisory support. We are your compliance partner and your HR business partner – we are experts in not only what to do, but how to do HR right!

We also offer recruiting/talent acquisition, payroll administration, benefits support, and special projects – i.e. Employee Handbook creation, 360 Review, Compensation Plans/Career Tracks/Job Analysis, etc.
Products and Services
Fractional HR -- HR Consultancy or HR Support Services.  All things Human Resources!  From Acquisition to Separation, and BEYOND!