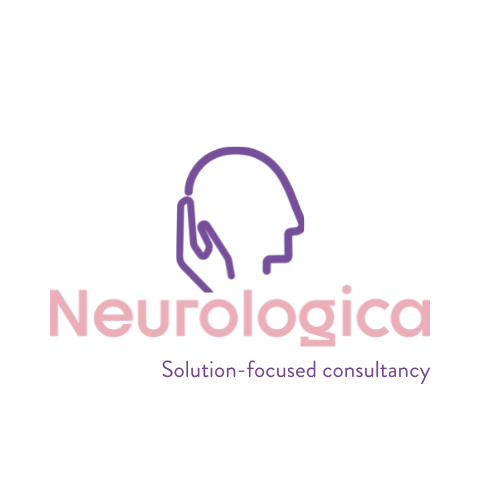 Neurologica
| Employee Wellbeing
| Coaching
| Consultancy
| Leadership Consultancy
| Professional Coaching

Hi, my name is Dr Kerrie Smith, founder of Neurologica Solution Focused Consultancy.
I won't offer advice on how to run your business, but I can help you manage stress, reduce feelings of anxiety or help you overcome burn-out, so you're in the right mind to be successful.
We focus on finding the solution, not on the problem.
Whatever your goals are, we work together to help you achieve long-lasting changes in as little as 8-12 weeks:
Create a sustainable work/life balance – don't just say it, do it!
Reduce stress and anxiety
Achieve goals more readily
Improve communication skills
Heighten emotional resilience
Improve self-confidence and motivation
Be more decisive and stop procrastinating
Improve performance and teamwork
Manage conflict and challenging relationships more effectively
Better leadership and engagement
Positive change in workplace culture
Don't let stress get in the way of your success.