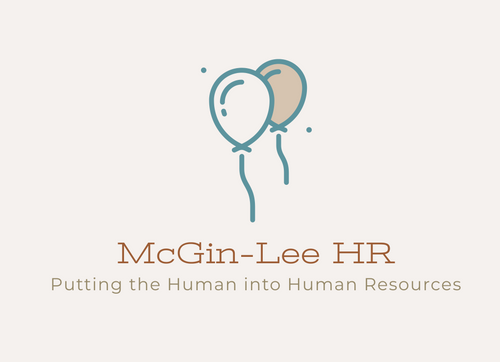 McGin-Lee HR LTD
| Employee Wellbeing
| Consultancy
| Human Resources
| Recruitment
| Training and Development

With over 20-years in Corporate HR, and a Chartered CIPD member, McGin-Lee HR are an independent HR Consultancy that provides support to Businesses.
Whether you need an HR Audit or Compliance Check, or it's time to recruit a team member, or support with an employee issue or working on a Project, for example Engagement or Employee Experience, McGin-Lee HR has a solution for you - which won't break the bank!
You may need ad hoc ongoing support on a Retainer, general HR support for an Interim period, or you may want to take advantage of one of our Packages or work with us on a specific Project.
We provide support and solutions from attraction to exit and beyond, McGin-Lee HR can solve all of your peopley challenges and at a fraction of the cost of a full-time HR employee. And this will allow you to focus on what you do best - managing and growing your business!
We offer a FREE initial consultation which is not time-bound - meaning we can take as little or as much time as YOU need!
Address
20 - 22 Wenlock Road
London
N1 7GU
United Kingdom