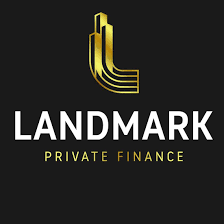 Landmark Residential & Landmark private Finance
| Financial Services
| Insurance
| Networking
| Property
| Raising Finance
Landmark has a proud and successful history in mortgage brokerage. Our Canary Wharf business, based in London's financial heart, is firmly built on our commitment to complete client satisfaction. We have been delivering top flight customer service in the property finance sector for many years. We offer client-centred services, always going above and beyond to tailor the perfect product to your needs.
We decided to share our extensive experience and understanding of the property market with an even wider audience by expanding into real estate. Capitalising on the knowledge and skills we use to find clients the perfect mortgage by helping them find their dream home.
Landmark's corporate endorsements, high level performance and client focused ethos have generated a network of well-established relationships with a broad base of trusted and knowledgeable stakeholders across the property sector. Our dedicated real estate specialists combine this valuable resource with their comprehensive experience and skill sets in sourcing the perfect property for you.
Communication is central to all our services, we ensure that all our clients have a single up to date point of contact with a dedicated team member, providing a smooth and seamless client experience. Client satisfaction is our measure of success.