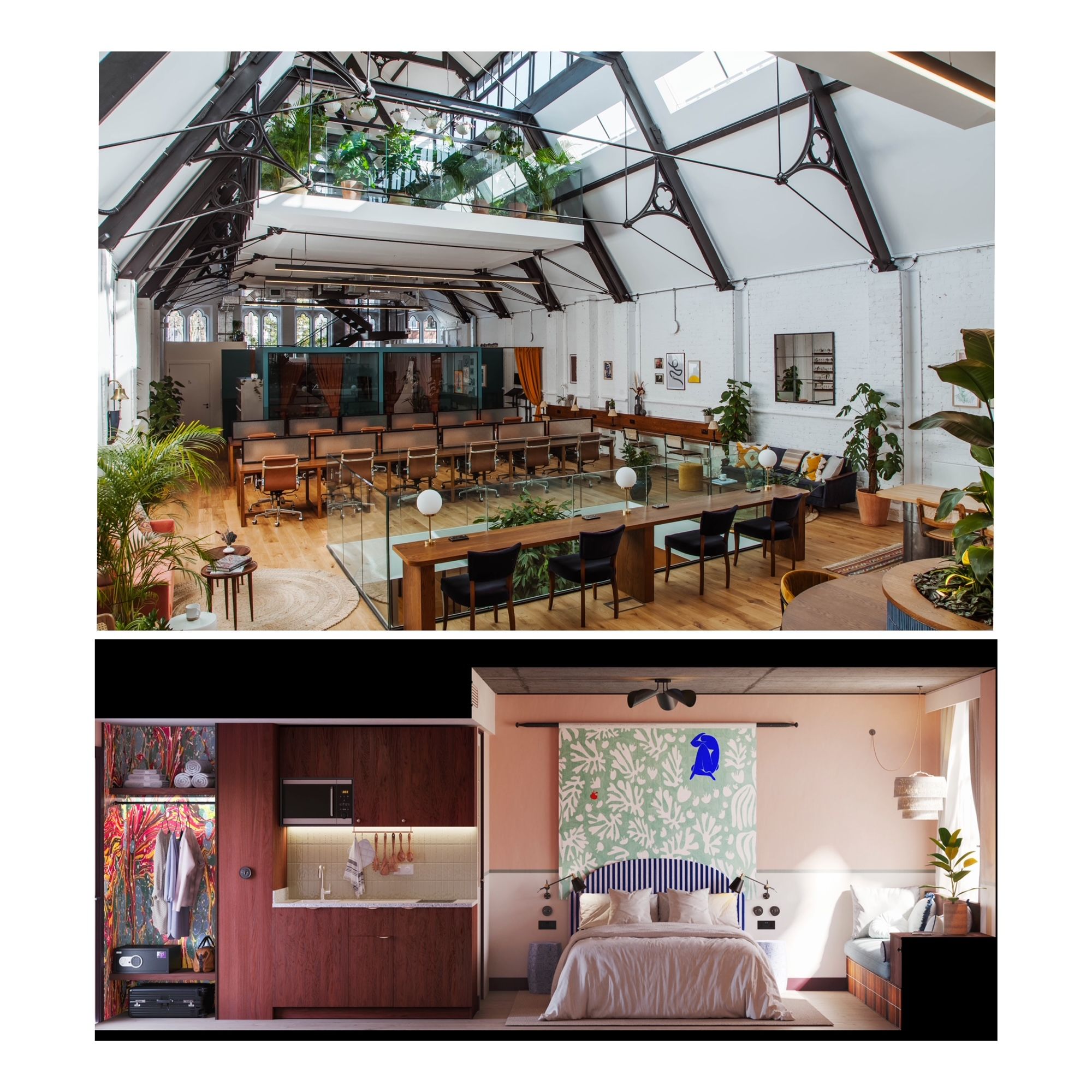 missionworks - A Holistic coworking space in Hammersmith
Inspired by the work of Swiss psychologist Jean Piaget, missionworks supports your development by providing a platform that combines the physical, social and personal pillars of life.

Everyone's idea of the perfect balance is different. That's why we've created an environment that lets you curate your own missionworks experience. We do this by providing a workspace that helps you get there faster, feel better, and achieve a sense of purpose and fulfilment every day.
room2 Hometels - A place to live, not just to stay
room2 was born from understanding people and their accommodation needs. Guests are flocking to Airbnb, it gives people flexibility, comfort and routine. However it lacks the security, services and the quality assurance of a hotel.
room2 Southampton
Take all the comforts and flexibility of your home, plus the best bits of a hotel and you get room2 Southampton, the world's first Hometel. The property features spectacular views over Queens Park and the harbour, and the rooms are complete with fully equipped kitchens, large king beds, and plenty of space to work or relax. room2 Southampton is a place to live, not just stay for the night. How you live is up to you, because this is your room2.
room2 Chiswick - the worlds first whole life carbon net zero hotel
London's first hometel located in the heart of Chiswick, surrounded by cafes and boutiques, providing a leafy green retreat whilst still being in central London. The 86 crafted rooms offer convenience and luxury each with a kitchenette and access to the cafe and restaurant. This is the world's first whole life net zero hometel, meaning that all the carbon emissions from conception through to end-of-life have been reduced and rebalanced to zero. room2 Chiswick is 89% more efficient than your average hotel, so when you choose us you are making the right decision for the planet.