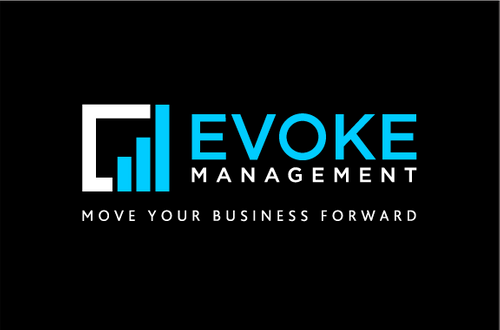 Evoke Management Ltd
| Accounts
| Business Planning
| Business Services
| Business Support
| Business Compliance
| Business Opportunity
| Coaching
| Consultancy
| Leadership Consultancy
| Professional Coaching

Financial, Stratgeic & Business Expertise
For many SMEs, improving business performance remains a persistent challenge. Internally, it might mean tighter cash management and financial control; increasing margins and profitability through greater efficiencies or tactical pricing; introducing better systems and procedures; focussing on employee retention; or changing an ingrained culture that is impeding growth. Externally, it could range from competing better and winning more work, to getting new products or services to market faster.
You may want help raising investment, planning for succession and exit, undertaking a merger or acquisition, assessing risk or compliance reporting. Sometimes, it's as basic as improving communication, or setting out clear, measurable goals.
Most times, you will know instinctively what needs to be done. Occasionally, you may welcome some help, ideally from someone with enough experience and knowledge to recognise and share the burden, and willing to roll-up their sleeves and deliver a solution. We understand, because SMEs are our lifeblood. And whilst our experience counts, we know it's not enough on its own. The pace of change is too fast to rely solely on past learnings, so we spend time adding to our knowledge and making sure we stay one step ahead in business and technological advances.
In short, Evoke provides affordable, cost-effective leadership, tailored to your needs and budget. The Evoke team comprises highly skilled, experienced directors, drawn from a broad range of disciplines and industries, enabling you to benefit from the best match for your business and business aims. Typically, our clients are owner managed, entrepreneurial businesses employing between 5 and 200 employees, with a turnover of £1m to £30m, who need particular expertise on a part-time or project-specific basis. We bring the same commitment to every project, integrating ourselves into your organisation to first understand your business, the issues you face and the outcomes you want. We work closely with you and your team to develop informed solutions, and stay hands-on to drive successful execution.