11 Nov 2021
Support for SME's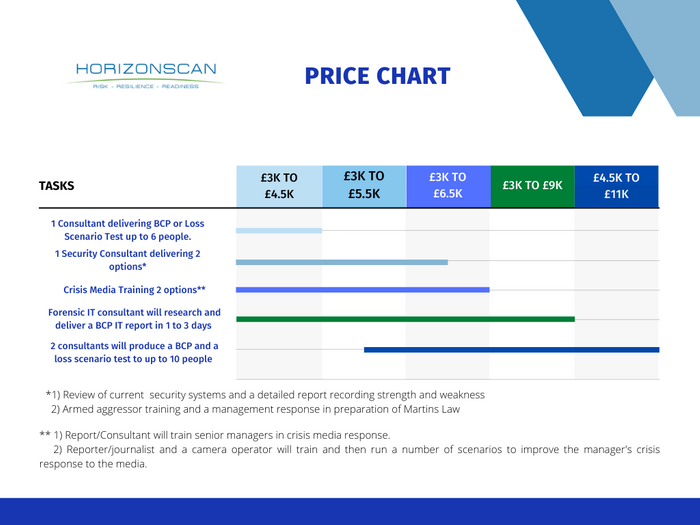 • All services will include calls with clients in order to establish their needs
• A BCP can be produced as a stand-alone product however we would recommend a loss scenario to test the validity of the document.
• The Loss scenario will be delivered from a generic product that will be tailored to meet the needs of the client. The Insurance loss report will be key to the selected scenario. Prior to the scenario being delivered a training session will be run and this will include actions required from the BCP.
• The security review is a two-part offer where we Survey your infrastructure and report.
• Train management and staff in armed aggressor training and prepare them for Martins Law
• Crisis Media Training 2 options
• A consultant will train senior managers at an SME in crisis media response.
• A consultant and camera operator will train and run a series of simulations where they will significantly improve the response to a hostile press.
• I.T. This review will take between 1 and 3 days dependent on the IT in place. A full report will complete the review.
• Graph of the costings can be seen above.