Staff and employee benefits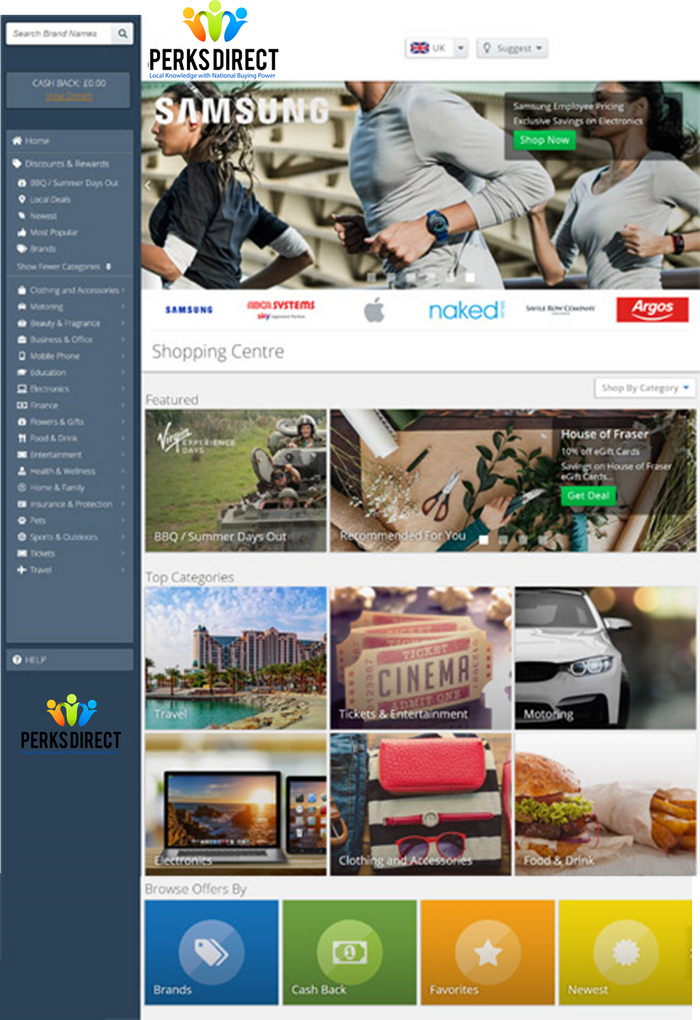 Leading benefits platform that saves you ££££££££££
Perks Direct offer fantastic benefits and rewards for your employees and staff.
Our perks include everything from savings on travel to money off at theme parks, cinemas and restaurants. Show your employees that you care by registering with Perks
Direct and give them the rewards that they deserve. Unlike other platforms that have a minimum requirement of 10 employees and exclude SME's, we are happy to offer this to all members no matter if you are a sole trader or just a few employees.