Recruiting -- Full-Service & Recruiting Coordinator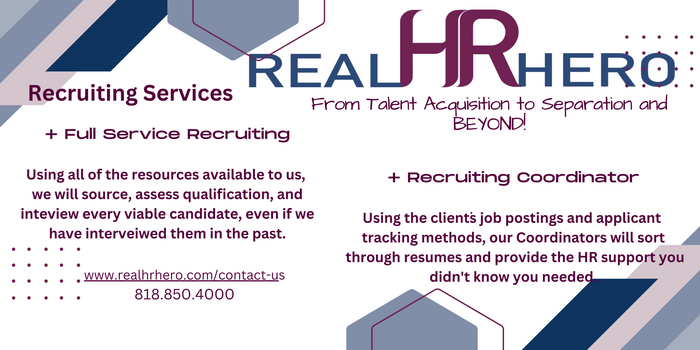 At Real HR Hero, we have a team of recruiting consultants who are match-makers! It is not our goal to fill a requisition, it is our goal to match talent with suitable roles and companies.

We offer Full-Service Contingency Recruiting.
We also offer Recruiting Coordinators to stand in as our clients recruiting administrator/coordinator -- using the clients job postings and other resources to fill positions.