Facilitation using LEGO® SERIOUS PLAY® method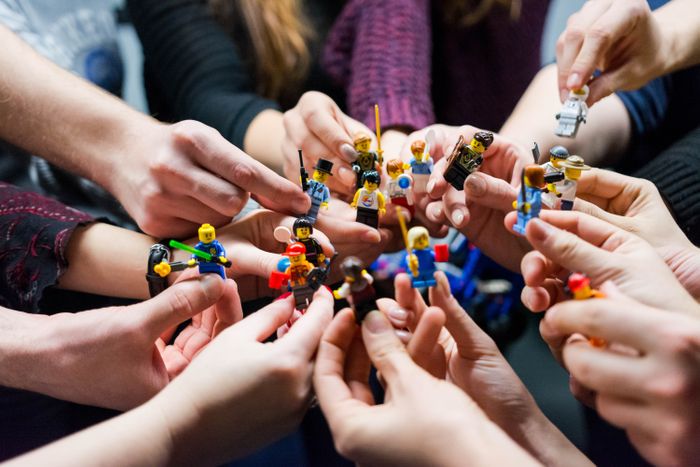 Getting hands-on with your thinking - Facilitation using LEGO® SERIOUS PLAY® methods and tools
What is LEGO SERIOUS PLAY?
LEGO SERIOUS PLAY is a technique which combines hands-on building with metaphor and storytelling to create a uniquely creative approach to facilitation. The power of this technique comes from the fact that it leans on your visual, auditory AND kinaesthetic modes of mental processing. Originally developed for team and group work, we have found that it works just as well in 1:1 coaching.
What should I expect?
Ahead of the session, we will work with you to understand the outcome you wish to achieve and from there, carve out a set of questions to generate ideas. These questions then form the base around which the session is developed. At different times throughout the session, the questions are answered through the medium of LEGO. These builds, and the stories around them are shared with the group. Doing it in this way means that everyone has a voice and gets a chance to have their say. Session length is incredibly flexible and can vary from 90 minutes all the way up to multi-day events, depending on the outcome you wish to achieve. Events using LEGO SERIOUS PLAY method are highly collaborative and are known to get quite loud!
What kind of topics can be covered?
The way we like to look at it is that you can cover any topic as long as there isn't only one possible answer. We have supported individuals with understanding personal problems all the way through to organisations developing their strategy for the next three years.
How it's delivered:
Due to the hands-on nature of this style of facilitation, sessions using the LEGO SERIOUS PLAY method are best delivered in-person.
Reach out today to discuss how we can help you think, differently.
"LEGO = Sceptical. But I really got a lot out of it!"
- DevOps Engineer, Scotland