02 Nov 2021
UNIGIGSTER IS A NEW AND UPCOMING 'PROOF OF WORK' BASED PLATFORM THAT WE BELIEVE IS CAPABLE OF CHANGING HOW THE PROFESSIONAL WORLD COOPERATES, HELPING BOTH BUSINESSES AND UNIVERSITY STUDENTS ACROSS THE UK!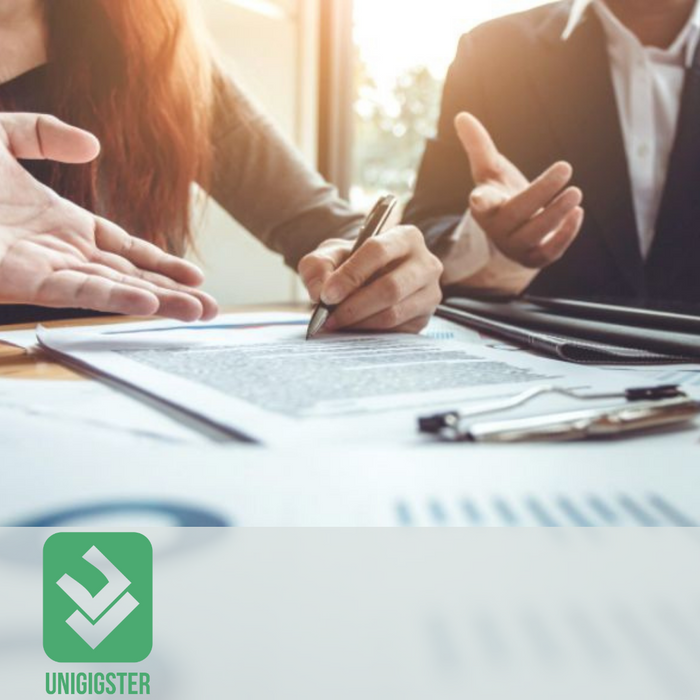 It's common practice for businesses to routinely have
small-work or tasks completed by either full time
employees or temps, hired through agencies. As a result, many essential tasks remain incomplete due to lack of work effort. It is empirically understood that some
assignments are crucial to the growth and development of a business. We, Unigigster, therefore feel strongly devoted to supporting businesses administer tasks.
Unigigster's foundation associates businesses with on-request independent ability through the outsourcing of micro-tasks to students. Through this platform, we are able to offerbusinesses custom-tailored services such as:
Data Curation and Verification
Marketing Services: social media and content promotions to student communities
Audits and Verification: UI/UX testing, Beta testing etc.
Business Development: lead generation
Competitor Analysis
As well as other micro-tasks, done on a case by case basis via the employment of students in order to provide targeted insight and development for the primary benefit of businesses and their consumers.
Outsourcing tasks via Unigigster, not only facilitates students with job opportunities but expediently reduces the total support and development costs of business operations. Students can further establish professional competencies by cultivating business relationships, whilst our platform mitigates the risks for user error for businesses with on-demand micro-task executions.
Gathering conclusive data is one of the major benefits of outsourcing micro-tasks. With functional features to verify students, record geolocation, time of task execution, data collection in various formats and so on, it is now quicker and easier for businesses to scale based on demands.
-Francesca Dettori
Communications Manager