Taking the Mundane out of Finance with Automation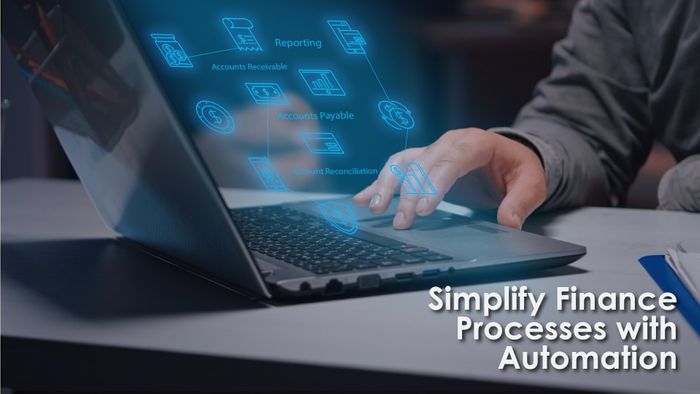 A study of 137 senior finance leaders conducted by Gartner showed that up to 45% have or are already implementing RPA-driven processes. It is no wonder, as the nature of the job is a dense forest of data, numbers, and repetitive tasks that are done monthly, quarterly, and annually
RPA is best suited for automating five types of processes: reporting, alerting, migration, validation, and calculation.
McKinsey reported that cash disbursement, revenue management, and general accounting operations were the top three tasks that could be fully automated.
Despite the possibilities, the level of automation in the financial sector in the Asia Pacific is only starting to bud., especially in Malaysia and Singapore which ranked the lowest at 44% and 28% respectively. Australia was the highest at 85%, followed by Hong Kong (82%) and India (75%). It was noted however that many in the sector in Malaysia (84%) and Singapore (71%) believed that the growth of RPA is promising.
With so many ways to automate mind-numbing tasks in finance, take the mundane out of finance with RPA. Let executives and leaders focus on the important tasks e.g., budget planning, consulting, and engaging with stakeholders.
What are the benefits of Automation in Finance?
Better risk management and regulation compliance
Reduced human error and more standardised processes
Enhanced control and transparency as the movement of RPA bots can be tracked and reviewed
Improved audit reporting
Lowered operational costs with more tasks being automated
Speedier processing and completion times
Economised allocation of manpower and resources
Improved financial reporting as staff have added time to analyse and gain insights
Increased focus on complex tasks such as budget planning and consultation
To learn how automation can work for your Finance department, you can book a free demo with us here RPA Kaizen | SRKK.
Or to learn what are some of the processes that can be automated, continue reading…
What Finance processes can be automated?
#1 Accounts Payable
Invoices can come in various formats from multiple channels such as emails, website portals, social media, etc. These will then require approval by the relevant heads of the organisation. Time is needed to route and track numerous invoices from various avenues.
With RPA:
Reduce the time and manpower spent on manual processing.
Speed up processing as invoices are automatically directed to the relevant people for approval and alerts are sent.
Sharpened accuracy as you automate the comparison of invoices with purchase orders to flag discrepancies.
Easily track the status of invoices.
#2 Accounts Receivable
It is important that you get paid for your services. Generating and keeping a record of paid and unpaid invoices is needed to ensure no shortages in the account.
With RPA:
Faster payment times as you can easily generate invoices and keep track of statuses.
Ensure nothing goes unpaid as RPA can keep track of all invoices and send alerts.
#3 Account Reconciliation
Reconciliation procedures include invoices and transactions between the bank, vendors (externally), and intercompany (internally). This process requires numerous back-and-forth between documents and systems. It demands huge attention to detail while running through balance sheets, invoices, and account records.
With RPA:
Quicker and more accurate processing and comparing of documents and data.
Minimal need for manual reconciliation as RPA sends alerts only when necessary.
#4 Reporting
Finance departments require heavy amounts of reporting. Financial statements, journal entries, compliance reports, P&L (Profit and loss), tax reports, etc. Time is eaten up to compile, reconcile, and present reports. And if it is too slow, it can have an enormous impact on the final decision.
With RPA:
Rapid reporting as RPA can collect data from various sources to generate reports.
Swift decision making
These are just the shrubs when it comes to the number of processes that can be automated in Finance. If you want to know more processes that can be automated and how they can have an impact on your finance department, get a free demo with us here. RPA Kaizen | SRKK.
Continue reading to see real-life successful applications of automation in Finance…
Case Studies of RPA in Finance
#1 Metro Pacific Investments Corporation
The leading Philippines Infrastructure Investments firm used Nintex to remove manual and implement a digital expense/reimbursement process, reducing turnaround time from 1 – 2 weeks to 3 – 5 days. It automated routing and allowed tracking of every workflow.
Staff can now submit claims digitally, rather than manually with paper which was slow and created clutter. Requests are also handled on a first-come, first-served basis while automated alerts ensure requests are tracked and completed.
#2 Coca-Cola United
With RPA, the beverage powerhouse avoided having to hire 10-full time employees by automating an 11-step order placement process. Before, it required a full-time customer relationship management (CRM) agent to manually push an order through the system; invoicing, creating purchase orders, Accounts Payable department, etc.
Before a single CRM agent could service only 50 orders but 50,000 more were waiting. However, with RPA, not only was the entire process automated, but CRM agents could now focus on other projects.
How do I get started?
It takes only days to implement RPA and start carrying out repetitive tasks for your business around the clock. This makes RPA the suitable first step into automation.
With a range of solutions from technology leaders in the market such as Nintex, you can automate various business processes in almost any department in your organisation (sales, human resources, etc.) and any industry (healthcare, logistics, etc,).
SRKK Group is a leading end-to-end digital transformation consultancy firm that specialises in business productivity through automation. Give back the time to your Finance department.
To learn how you can leverage RPA to simplify and speed up processes, book a free demo session with us RPA Kaizen | SRKK.