17 Nov 2021
Step over Europe and into China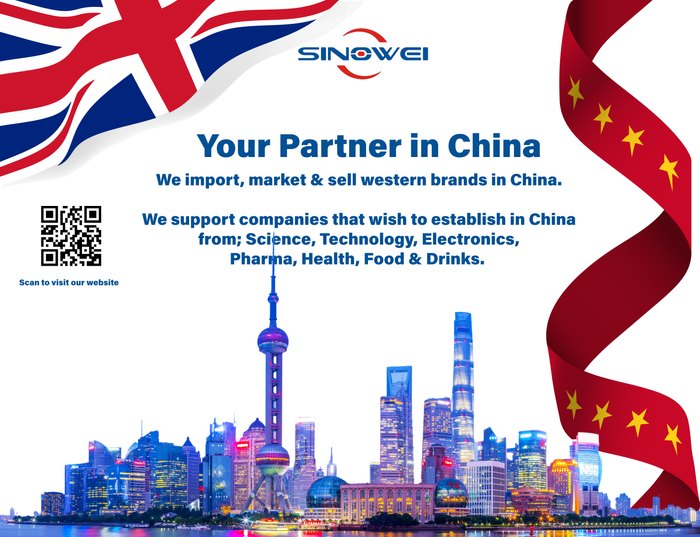 Sinowei is a company based in Shanghai and Belfast. They import, market and sell Western brands into China. While China boasts the title of World's Fastest-Growing Consumer Market and Second-Largest Importer of Goods, it is by no means a straightforward process.
With ongoing geopolitical tensions between the UK's neighbouring markets, more and more companies are starting realise where their biggest opportunity lies.
Due to their years of collaborative networking, Sinowei can support a vast range of companies wishing to establish in China. From Science, Technology, Electronics, Pharmaceutical to Health, Food & Drinks.
We're still too close to fully detangle the impact coronavirus and Brexit has had on UK's international trade – but already we can see the impact it's had on individual companies who had relied so heavily on the EU. Interestingly, since early 2020 the UK has been importing more goods from China than any other country. Sinowei mirrors this trading channel from UK to China.
Despite not being able to enter China without enduring 21 days quarantine, dual locations of the Sinowei team has enabled them to travel freely throughout Mainland China as well as UK and Europe.
Sinowei continue to develop and strengthen Anglo-Chinese relations, even in these uncertain and unpredictable times.
If you'd like to learn more about how you could establish and grow your business in China through a de-risked and agile model, why not get in touch?
E: team@sinowei.co.uk T: +44 2890233642