SRKK is a Finalist in the 2021 Nintex Partner Awards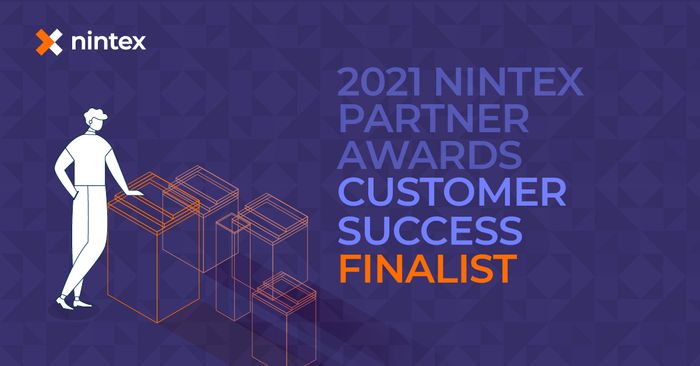 Nintex Partner Awards recognize channel partners that drive high-impact results and continuous process improvements for public and private sector organizations across every industry and geographic region by leveraging Nintex's powerful and easy-to-use process management and automation software. Each Nintex Partner Award finalist was selected based on measurable business results during Nintex's fiscal year 2021, running from July 1, 2020, to June 30, 2021.
Our partners help organizations in every industry around the world achieve their digital transformation and process excellence goals by implementing successful digital workplace solutions with the Nintex Process Platform," said Nintex Chief Executive Officer Eric Johnson. "Nintex is honored to recognize SRKK as a 2021 Nintex Partner Award finalist."
The SRKK Singapore Team's core IT solution is Nintex Workflow automation, SharePoint solutions, and Email Migration. Singapore National Gallery's IT team then worked with SRKK to swiftly implement the visitor registration form using Nintex Workflow Cloud. Some of the partners the Singapore Team has helped, are National Gallery Singapore, Pan pacific hotels, and Ling Kwang Home for Seniors Citizens.
About SRKK
Being one of the first few tech startups in Malaysia and inspired by Jaring (the first Malaysian internet service provider), Sistem Rangkaian Komputer & Komunikasi (SRKK), which meant Computer and Communication Network System, was founded in 1997 by an aspiring entrepreneur, Yew Lip Sin. 
SRKK's mission is to optimize the productivity of corporate enterprises through digital transformation—to achieve full business potential. We aim to be the most trusted and reliable IT Consulting Partner. 
SRKK is an IT consulting and managed service company for corporate enterprises. Our products & services help our clients to optimize productivity and achieve full business potential. Unlike others, we are committed to being a faithful partner that is thought-leading, sustainable , and cost-conscious.  
For over 2 years, SRKK has helped thousands of mid-size companies, as well as hundreds of thousands of professionals to transform to more efficient technology. SRKK consult, design, and develop IT system and workflow solution.