We're sharing health and wellbeing insight at Great British Business Show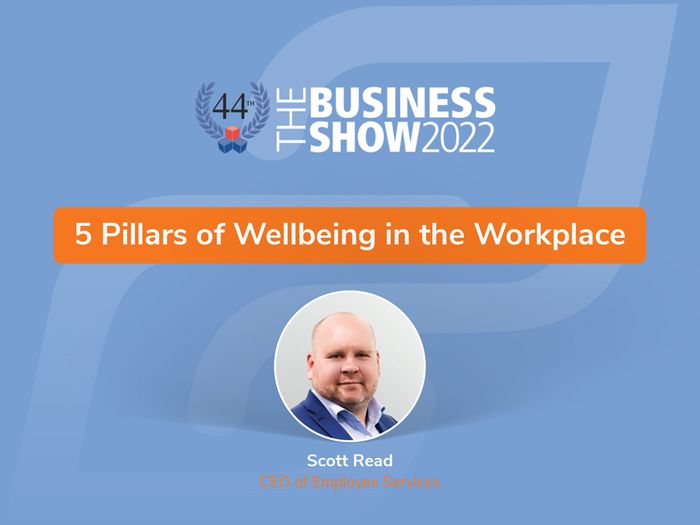 One of our leading employee engagement experts will focus on staff mental health and wellbeing when he addresses an audience of the UK's top business bosses.
Scott Read, CEO of Growth Partners' employee services, will be part of a panel of experts at the Great British Business Show 2022 – which is expected to attract over 30,000 visitors when it takes places at London Excel on 16-17 November.
Scott will highlight ways of spotting team members who are struggling with their mental health – and demonstrating the positive impact which businesses feel by offering support.
Scott said:
"It's never been more important than it is now to support your employees in managing their emotional wellbeing. Everybody has a raft of daily emotional challenges that affect their mood, performance, and general health, and it's a vital part of our jobs, as business leaders, to recognise and support everyone as much as we can.
If you care about your business, you need to start by caring about the wellbeing of every member within it,"
The sessions, Taking Care of your Staff: Understanding the 5 pillars of wellbeing in the Workplace, take place in the Panel Theatre between 2-2.45pm on 16 November and 1–1.45 on 17 November.
Growth Partners, a specialist payroll, pensions and employee engagement provider will be exhibiting on stand B966 across the two days.