30 May 2022
All-in-one platform to help entrepreneurs build their businesses launches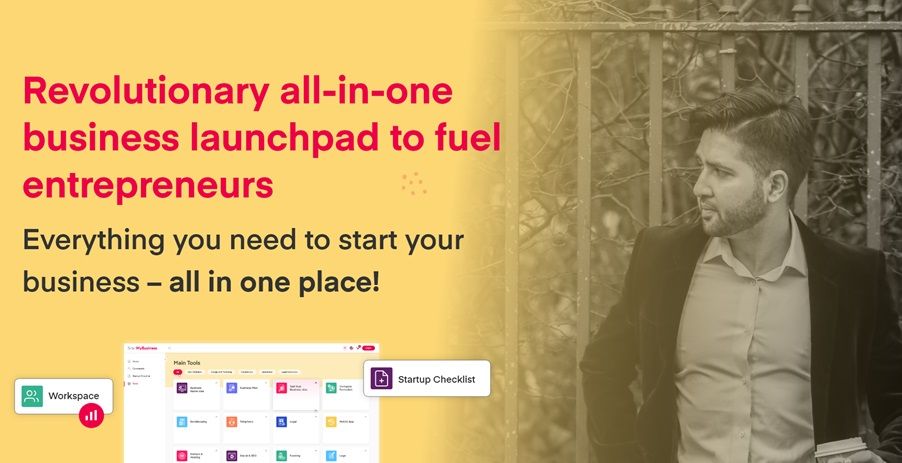 A new all-in-one business creation platform called Start My Business launches today, offering entrepreneurs a complete range of services to build and launch their companies.
Start My Business offers entrepreneurs two key services, including free digital tools to help create and launch a business, supporting every step of the way, as well as a free checklist to highlight the core components required for a successful business.
With the free tools, such as Business Plan, Mobile App Builder and Social & SEO, entrepreneurs have full control of business creation all in one place, serving as a core hub to launch a new business.
Start My Business has a number of key partnerships with companies in the financial, business, marketing, legal and technology sectors, whilst also expanding their partnerships to host referrals for innovative free tools for business creation and constantly elevate the platform.
Guided by the digital checklist, entrepreneurs are able to manage every part of the process, with recommendations for tools provided to maximise the chance for each business' success.
Alongside the free tools and checklist, entrepreneurs have access to an extensive resource hub, providing guidance and tips to launch a business as well as inspiring success stories to follow.
Start My Business is founded and led by serial entrepreneur Shoaib Aslam, a former PwC accountant and founder of numerous businesses, most notably virtual events provider EventsX and chartered accountancy firm, Pearl Accountants, shaping the tools and checklist provided on the platform through decades of business experience.
Research shows that over a fifth of small businesses survive their first year, with Start My Business launched to address the key issues that Aslam and his fellow entrepreneurs face through one all-in-one hub.
Shoaib Aslam, Founder of Start My Business, stated: "Having grown up without access to business opportunities or funding, I learned the hard way of how to both make money but also lose it. The ups and downs have shown me the needs and the tools required to set up a successful business and Start My Business has been launched to help guide others through their entrepreneurial journey.
"It is important to develop a mindset where you believe you can succeed as an entrepreneur, and having access to the tools and advice provided by the platform can help create a positive culture from the off to help embryonic businesses launch and make a difference. We aim to help launch businesses in minutes, not months."