Why you should offer multiple payment options to your customers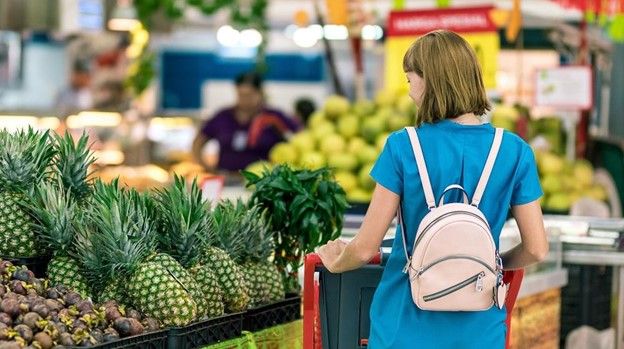 In the dawning of an ultra-connected age, consumers demand experiences that are swifter, simpler, and more seamless than ever—especially when it comes to online shopping. This is why it's important to offer multiple payment options.
To win on today's commerce or ecommerce battlefield, you must analyze every part of your customer journey to ensure the user experience (UX) you offer your customers is flawless, including the checkout.
Offering shoppers multiple payment options is likely to boost your conversion rates while encouraging customer loyalty.
Here we're going to explore the benefits of offering multiple payment options as well as the different methods available to budding commerce or e-commerce business owners.
Let's go.
Why you must offer multiple payment options to your customers
Accepting credit cards is the minimum requirement, but there are many additional business-boosting benefits to offering your customers multiple payment options.
These are the big ones:
Convenience and expectation
The average global shopping cart abandonment rate for retail is 72.8%. Plus, 73% of shoppers will leave a poorly designed website for one that makes purchasing a product or service easier. One of the factors driving this large number is sluggish checkout processes that cause shoppers to hesitate and ultimately go elsewhere.
Today's consumers expect brands to meet their needs head-on. By offering multiple payment options, you will position yourself as a forward-thinking business with your customers' interests at heart. In turn, this will raise your brand profile while increasing your sales. Offering more payment options will also take the hesitation out of making a purchase.
Audience growth
By offering a wealth of seamless payment options, you can attract a wider audience. Different generations and demographics of shoppers prefer using different payment methods. Cater to them all and you will accelerate the growth of your audience.
Gen Zers and millennials, for instance, tend to prefer alternative payment methods like in-app purchasing mobile wallets and mobile payments while shoppers from Gen X like to use debit or credit cards.
If you set up a range of payment options across your main channels and touchpoints, you will encourage a wider audience of shoppers to purchase from you, and they will be more likely to return.
Brand trust
In the modern world of retail, consumers value trust. If your brand is seen as transparent and trustworthy, you will reach more customers and keep most of them.
Trust is a sustainable growth tool for any modern commerce or e-commerce business owner, and offering multiple payment options is an effective way to build it.
Providing a cohesive mix of safe, secure ways to pay will make your shoppers feel valued as well as protected, and your revenue will increase in tandem.
---
How to approach offering multiple payment options
To ensure the payment options your offer will provide you the best return on investment (ROI) while keeping your customers happy, making the right decisions is essential.
While offering every payment option imaginable might be tempting, it could actually make your checkout process messy while hindering the performance of your website.
There are a few considerations in your approach to offering multiple payment options that shouldn't be overlooked, including:
Know your customers
As we mentioned earlier, different age groups or demographics prefer different payment options.
By taking the time to get to know your customers based on your products or services, brand mission, buyer personas, and data based on previous purchases or customer engagements, you can make an informed decision on which payment options are best suited to your audience.
For example, if you identify that your target audience is primarily millennials within the 25- to 40-year-old age bracket, offering a full range of credit and debit card options as well as PayPal and mobile-based payment options is likely to earn the best results.
You should offer payment options that cater to a wider audience, but it's always best to invest the most time and resources into the four or five options that are most likely to resonate with your primary customers while attracting other potential shoppers as well.
Know your options
Once you've taken the time to get to know your audience, you should connect the dots by gaining a better understanding of your payment options.
To help you on your quest, here are some of the most tried, tested, and popular payment options for retailers:
Google Pay
Apple Wallet
PayPal
Credit and debit card (traditional and contactless)
Mobile-based incentive schemes (store credit and discount codes)
Payoneer
Klarna
Clearpay (seamless, modern installment-based payment method)
Bitcoin
Once you're up to speed on the latest payment available payment options and how they work, you can make an informed choice regarding which payment options you're going to add to your website or online store based on your audiences' needs or preferences.
When you're up and running with your payment options, you should closely monitor your sales sources and examine which payment options are performing the best. Any payment methods that are barely used and taking up valuable space on your checkout journey can be replaced with more effective options.
Editor's note: GoDaddy Payments lets you provide secure payments for your customers with low transactions fees. You can create a QR code and accept payments without exchanging devices or cards. There are no long-term contracts, no subscription fees, no monthly minimums, or any hidden fees. All major credit and debit cards are accepted including Visa, Mastercard, American Express and Discover for a low transaction fee of 2.9% + 30 cents per transaction.
Work with the right tools
To make adding payments to your store or website as easy and frictionless as possible, you should invest in the right tools.
By using a CMS or a website builder tool that allows you to add payment options and widgets without technical skills, you can give your customers exactly what they want in minimal time (and with maximum success)—allowing you to focus on other important areas of your business as your sales grow.
GoDaddy's intuitive website builder tool offers the support, features, and functionality for creating a fully optimized online shopping space that accepts multiple options quickly and with confidence.
To view this article on our website visit: https://www.godaddy.com/resources/skills/offer-multiple-payment-options-to-your-customers