Moss valued at over €500 million after Series B: Berlin FinTech on its way to achieving unicorn status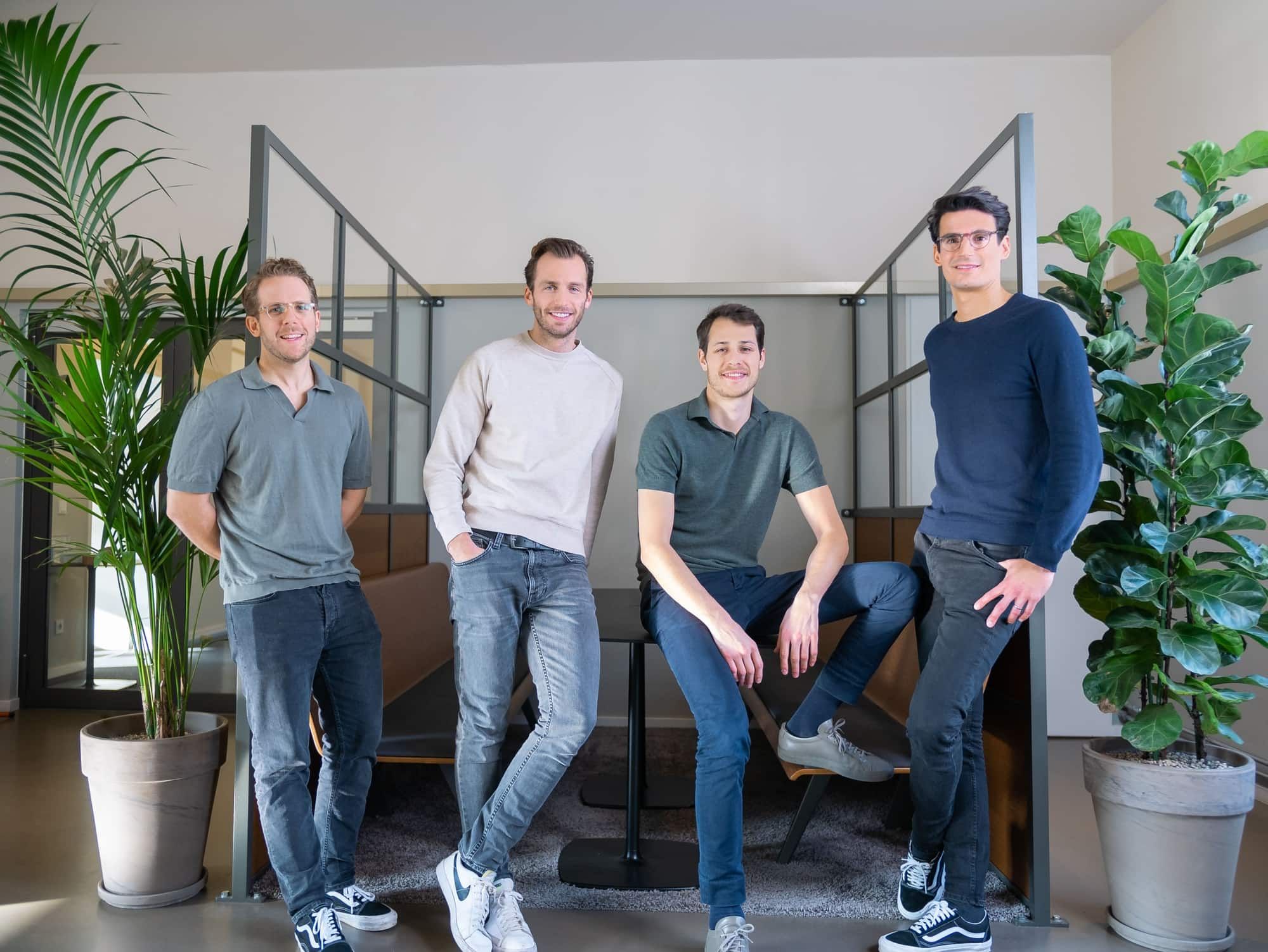 The Series B round led by U.S. VC Tiger Global Management increases the FinTech's total funding to over €130 million.
After less than two and a half years, the Berlin start-up has a company valuation of half a billion euros.
The Netherlands will be followed by Great Britain: The investment will allow Moss further expansion, staff growth and product development.

Moss, the technology-driven platform for holistic spend management, has closed a successful Series B funding round of €75 million ($86 million). The company's remarkable development has now won over Tiger Global and A-Star, merely six months after the last financing round with Peter Thiel's VC Valar Ventures, among others. The Berlin-based startup is on its way to achieving unicorn status in less than two and a half years since it was officially founded, with a company valuation of over €500 million ($573 million) and total capital of €130 million ($149 million).
Moss: A Berlin success story
The FinTech was initially launched in mid-2020 as the first real corporate credit card for startups and digital companies in Germany. In the meantime, Moss has entered the SME market successfully, and expanded the product portfolio significantly. Going forward, customers will have the choice of using the platform as a complete solution for their spend management, or to build a customized modular solution based on their needs. With Moss, companies can (1) flexibly issue virtual and physical credit cards, (2) digitally enter and approve their incoming invoices, (3) easily process and reimburse employee out-of-pocket expenses such as travel costs, and (4) reliably manage their liquidity. All four modules benefit from efficient accounting automation and integrations with common accounting software and ERP systems.
Moss credit cards have the advantage of especially high credit lines and come with payment terms of up to 60 days or attractive cashback offers. Since its inception, Moss has issued more than 20,000 physical and virtual credit cards and processed over 250,000 transactions. Additionally, the company has grown tremendously. Since the former financing round in August last year, the team has doubled and the number of customers quadrupled.
John Curtius, Partner at Tiger Global, on the investment: "Moss convinced us immediately with its forward-looking product. In particular, the modularity of the solution enables companies to set up their expense management individually and to massively streamline financial processes. Thanks to its unique technology, the potential for growth is great. We are very pleased to be able to support the team in continuing to grow in Germany as their core market and expanding into other markets."
Ambitious goals: Entering the UK market, enhancing the product and boosting team growth
After the Netherlands, the startup now wants to conquer the UK with its credit card and platform for holistic spend management. The successful launch in the Netherlands shows that the Moss solution is in high demand in international markets as well. So far, companies such as Ticketswap, Naduvi, and O my bag have already adopted the Moss solution. The local team led by Country Manager David Soos has grown to 25 members in less than three months. The ambitions here are great. Moss will already be available in the UK in the next few months. Other markets will follow later this year.
In addition to expansion, founders Ante Spittler, Anton Rummel, Ferdinand Meyer and Stephan Haslebacher are planning exciting product innovations in spend controlling, liquidity planning and accounting automation. This will save Moss customers even more time and nerves and empower them to make better business decisions. "There is a strong demand in the market to further digitize and automate financial processes and payments. With our solution, we want to help companies realize their full potential. This vision drives us and motivates us to constantly take Moss a step further," explains CEO and Co-Founder Ante Spittler. To realize this common mission, the current team of more than 200 people will be expanded significantly, especially in the areas of product, technology, marketing and sales.