01 Nov 2021
Introduction to Kounteq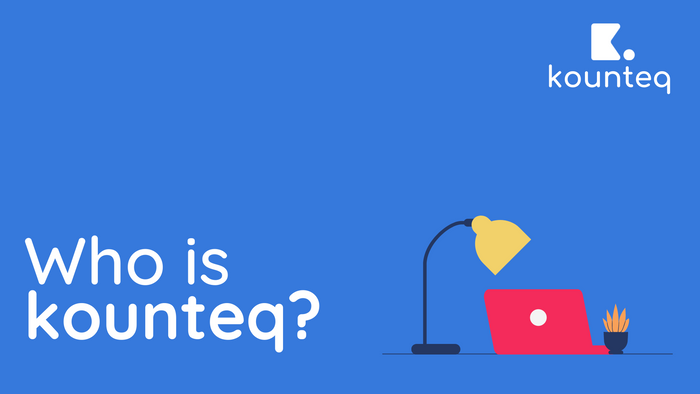 Running a business can be a truly hectic task and you can often feel like you need to clone yourself in order to get everything done. However, with a little help from Kounteq, and the right solutions in place, most businesses find that they can focus on the things that matter, offering amazing products and services.
Kounteq is a Finance & Operations integration and automation agency with expertise in:
Inventory & Production management

Accounting & Tax

Payroll & HR

Cloud Migration

Information and cyber security
If your business is still run on spreadsheets or 'legacy' software, then you could benefit from a huge overhaul. For product-based businesses, retailers, and manufacturers, Kounteq can help empower you to take control of your business by improving profitability and performance. Kounteq delivers in these areas by giving you:
Real time reporting and forecasting

User friendly and secure access from any location

Paperless environment reducing data entry manual tasks

Cloud App integrations and streamlined workflows

Reduced working capital
In 2018, Kounteq was the youngest company to be awarded Crown Commercial Supplier status, making Kounteq an approved digital government supplier, on the g- cloud 12, digital outcomes and digital specialist framework and one of a select few companies trusted to serve public bodies.
Being a registered HMRC agent, Kounteq is part of the push to 'Making Tax Digital' across the UK and has direct access with HMRC helping you submit VAT, Paye and Corporation Tax. Kounteq is highly innovative and takes pride in offering the latest up to date solutions for the range of problems that businesses face.
Kounteq is a team of business-savvy and technology experts, who design solutions by selecting, integrating and deploying the 'best-in-breed' cloud-based apps to automate finance, inventory and production. Our service begins with scoping, then solution design, setup and configuration, data conversion, testing, training and finally going live.
Visit Kounteq at stand B684 to take your business to the next level!