04 Oct 2020
Illuminet's i-Hire 21st Century Recruitment has now launched in the US!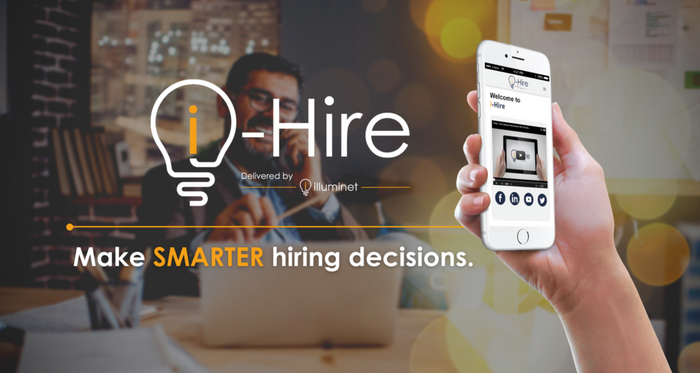 We want to ensure that quality is embedded in all that we do, and our Retained Permanent Recruitment offering is no different.
For years, recruitment companies/consultancies have been thought of as resume vending machines. A transactional supply service that is expected to spit out resumes at a pace, usually with quick turnarounds, per client demands, in the "fastest finger first" type approach. Even the thought of this approach makes what we do feel a devalued service and that's not Illuminet. We are proving this with our new recruitment offering i-Hire.
We are a consultancy first and we like to see ourselves at the forefront of innovation, as shown through our Products and Consulting Services, maximizing value in delivering outcomes for our clients.
As such, we are advocates of bringing recruitment up to date, to be fit for the 21st Century with an innovative solution. Let us tell you all about it because we are super excited!
i-Hire by Illuminet! Helping you make smarter decisions.
An evidence-based recruitment process management system generating predictable outcomes.
Simply put, but it's way more than that!
It helps us and our clients define the role and collect evidence that validates a decision. Using multiple layers of scientific and objective assessment methods to increase predictive validity.
i-Hire provides accurate guidance and a roadmap for recruiters to gather, present, and articulate a rich variety of insight and evidence for clients to show a real consultative approach. The product establishes and extends control throughout the process minimizing failure points, while the process elicits more feedback and client engagement.
All the information that everyone needs in one place accessed online 24 hours a day anywhere in the world on any internet-enabled device.
i-Hire fixes three major problems for a client and they are clear differentiators.
On top of these three great differentiators, we offer up to 12-month free replacement guarantee when using the platform. This is, without doubt, an Industry-leading guarantee offering.
Hiring companies are always asking for a solution that is different (better) than the norm. Well here it is! We look at your retention rates from the beginning of the journey and with i-Hire, we can get those retention rates up to a staggering 96% in the first 12 months of a new employee hire and up to 90% in the first 24 months with new employee retention rates.
We can guarantee that a company that hires numerous people a year through our i-Hire will save a substantial amount of money and time. For example, if you hired 10 people on an average salary of $50K per year. but 4 employees left your company on average in 7 months, the direct costs of those who left would be c. $643K (c. $270K direct costs, $353K indirect costs). If you're stunned that it's that high, try our "Bad Hire Calculator" with your own experience!
The ideal US employee retention rate is 90%. If your company's retention rate is below 90%, then there is room to grow and improve!
https://illuminet.co/illuminets-i-hire-21st-century-recruitment-has-now-launched-in-the-us/