Countdown 1046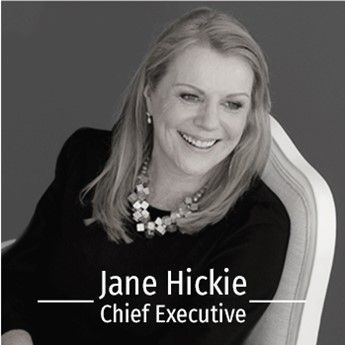 "There is clearly a new approach coming from the top, and it is very refreshing"
Ministerial meetings…..

It's been a week of great meetings for AELP. Alongside our Chair, Martin Dunford, on Monday I met with the new Skills Minister Alex Burghart. I have to say we both found him positive, very much in listening mode and receptive to all we had to say about the importance of meeting the governments ambitions to build back better through the creation of jobs and opportunities. The role the independent sector plays in this seemed to be very well received. This led on to a meeting with the Special Adviser to both Alex Burghart and Michelle Donelan, Iain Mansfield, who had clearly taken on board our Spending Review submission and we had an interesting discussion about how best we may get Treasury (who are the key to all this) to seriously consider our call for targeted extensions to the apprenticeship incentives. He was also very keen to arrange for ministerial visits to independent providers, and particularly those who have some involvement in apprenticeships and bootcamps, both of which are key priorities for Alex Burghart in particular.

On Wednesday evening, I was delighted to speak to the Secretary of State Nadim Zahawi at a DfE reception to celebrate the fantastic work of the FE Sector. He was very positive about all things apprenticeships and skills-related, and the need to ensure that there is a strong offer at Level 2 - something that I know very many of our members are particularly concerned about. This is clearly an approach that's coming from the top, and is a refreshing change for the sector.

AELP would be more than happy to help you if you are, or would like to, get a minister or official along to your organisation. Given the positive nature of the engagement we have had with the new DfE team, you have a very important part to play in pushing the sector's agenda forward as well as creating an excellent marketing opportunity for yourselves and the work you are doing. Do drop a line to us to let us know what your plans are and we will certainly give you all the support we can.
… and the opposition too!

On Monday I shared a table with the Shadow Skills Minister Toby Perkins and Shadow Education Secretary Kate Green at FE Week's 10th birthday celebration this week. Both Toby and Kate have been a great support to AELP and our members, something we very much appreciate and want to build on as the Skills Bill returns to the Commons next week. We hope to build on the momentum we were able to generate from its passage through the Lords in making sure that its provisions don't overreach what actually needs to happen to enable the economy to recover as fast as possible.


FE Week is 10!!

A word about FE Week, which has become a very important part of the skills landscape over the last decade. Though we don't always agree with everything they say, the visibility that Shane Mann and his team have brought to the sector has been incredibly important. It's difficult to believe it is 10 years since FE Week started up and it's new editor Shane Chowen is not lacking in ideas about how to find new ways of ensuring the sector's voice is heard. The podcast series they are now producing is worth tracking down – the next one will be a conversation between AELP's vice chair Nicki Hay and Ian Pryce, Chief Executive of Bedford College who is quite a character – should be good listening!
Another ITP Grade 1…

Many congratulations to Sporting Futures Training for a well-deserved Grade 1 from Ofsted in their recent inspection. It really is one of the best reports we've seen and I can quite understand why they feel that getting it was a "golden buzzer" moment! Of course, it comes hard on the heels of Grade 1s recently achieved by Multiverse and LDN Apprenticeships, so all in all the independent sector is currently on quite the crest of a wave at the moment.


And finally….

I'm still getting a slight sense of novelty about going to face to face events again – seeing people in 3d never fails to generate some surprises! Wednesday's press conference by the Health Secretary gave everybody a little pause for thought about what the winter may yet look like, but for now we should continue to be positive about the future and I can't wait to meet more of you at our conference on the 2nd in Manchester.
Jane Hickie
Chief Executive