22 Nov 2021
Are You Lost in the Marketing Maze?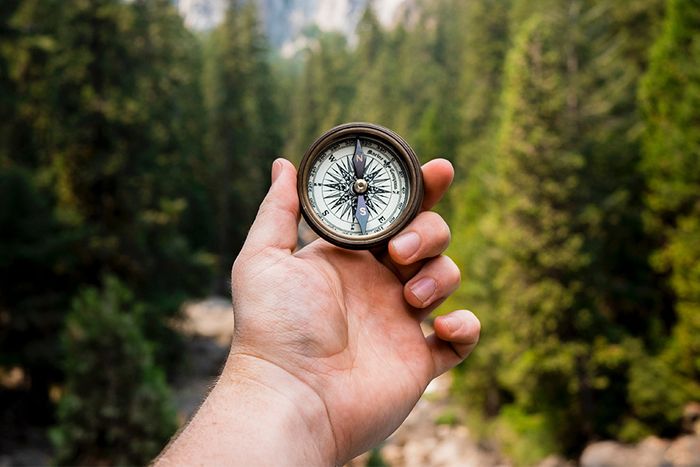 Are You Lost in the Marketing Maze?
I have a dreadful sense of direction! My first job interview when I was 18 (long before sat nav) was in Harlow, Essex a fairly long way from home. One wrong turn off a large and confusing roundabout meant I ended up in Gants Hill, East London before I was able to head back towards my destination!
In spite of scraping the entire side of my Mum's car along a bollard while turning around and almost running out of fuel, I managed to get to the interview just in time and got the job - but I really could have done without that stress and cost!
Now I have sat nav, finding my way is much more straightforward and calm.
Do you feel a bit lost in a maze of marketing when you're trying to promote your consultancy?
The sheer volume of options and suggestions, webinars and seminars is overwhelming, and it can be tricky to know whether your promotional activities are helping you head in the right direction or not.
When you're feeling unsure about where you are or even where to start, wouldn't a business sat nav or compass be really useful?
That's exactly what your Marketing Strategy should be.
A clear, step-by-step map with distinct signposts and a built-in compass that will help guide and keep you on track.
Ignore these signposts at your peril. As my experience on the M11 all those years ago taught me, finding your way out of a wrong turn can cost time, money and stress and the same applies in business!
So what are the signs that should make you stop and reassess whether you're still headed in the right direction or need to correct your course?
(N) No clear vision
If you haven't created a clear and unambiguous vision or intended destination for your business, no amount of marketing will take you where you want to go.
If the vision you have for your business is vague or a bit dated you'll more easily drift off track and find your time spent on low-margin, high-stress projects. You'll also say things like 'marketing doesn't work' and spin your wheels creating new products and services instead of promoting the ones you already have.
Course Correction - Create Your Vivid Business Vision
An inspiring business vision should vividly describe your BHAGs (Big, Hairy, Audacious Goals) in a way that is exciting, clear and focussed enough to keep you energised and on course. Your marketing strategy and plan can then map out the steps that will get you there quickly and efficiently.
Do you know where you want to take your business? If not, it's time to get descriptive, specific and create a business vision that will act as your 'North Star' and guide you forward.
(E) Everyone
If you find yourself saying that your products or services can help 'everyone' then you're off course.
Sadly even if that's true, you probably don't have the time or the budget to promote your business to everyone.
Choosing exactly who you can help the most with the best results for both you and your client will make sure your marketing messages resonate and hit the mark with every prospect. It will also mean you spend time building your business in an efficient and effective way.
Course Correction - Define the essential attributes of an ideal client
Make the definition of your ideal client as specific as possible and it will be much easier to understand which marketing activities you should focus and spend time on.
This will make the best use of limited resources and help clarify the types of problems you solve.
When a well-targeted prospect understands exactly how you can help them and the results you create, they're far more likely to take the next step with you.
Clearly define the essential attributes of your perfect client so you can find and connect with them more effectively.
(S) Silence
Are you speaking to anyone about your business and how you can help them at networking meetings? Are you active on one or two social media platforms? Is your business being found in search engines? Are you sending emails to key prospects and shedding light on how you can create results by publishing articles or videos?
If not, your business is silent. There are too few possible touch-points where a prospect could get to know, like and trust you.
It's normal to get really busy doing the work that your marketing strategy generates and become silent before realising too late that your pipeline has dried up. It can also be tempting to outsource all your marketing and outbound communications to an agency or freelancer and forget that your customers and clients want to hear from you personally too.
Course Correction - Speak Up!
And start making some noise! If you're the shy, introverted type, start somewhere you already feel comfortable, perhaps in a social media space which you already use personally.
Do you enjoy writing or speaking? Start a personal blog or vlog somewhere nobody knows you so you can make mistakes and gain confidence.
Can you do some search term research to find out which specific phrases people are using in search engines to find the solutions you provide? Once you understand the exact terms people are using, you can start working with them and similar phrases within your website and with some optimisation work or ads, start showing up more often in search results.
If you choose to outsource your marketing, pepper the communications your agency produces with your own insight and experiences. And at quiet times create a communications plan that can run regardless of how busy you get so your pipeline is being fed even during hectic periods.
Make a start and break the silence, people need your help!
(W) Weeds
You want to do it all, you have the ideas, the expertise, creativity and the enthusiasm, but you get caught up in the weeds of detail and suffer analysis paralysis. This can be exhausting, demotivating and often leads to a chronic case of inertia.
It's also directly related to perfectionism and feeling that something has to be more ready before you can get started.
I know that I can overthink and ruminate on the consequences of an action too much. This is helpful when planning a long-term strategy but not when you need to get something done quickly.
Course Correction - Work with a team
Enlist some help! If you find yourself bogged down in technical details that overwhelm you then you're not in your 'zone of genius'. Someone else will find this task much easier and quicker to do.
This is why working with a team is so essential.
Having another point of view also provides clarity and can help move you around obstacles that are slowing you down.
Trying to do it all is a fast track to burnout and exhaustion believe me! It takes huge amounts of trust and faith to let others help and sometimes they turn out to be the wrong person or misunderstand your objective and you'll end up having to do it yourself anyway.
On those occasions, you've usually run out of time and don't have the luxury of ruminating in quite the same way so the job gets done faster than it might have!
If you do find the right person to help you, they'll probably end up doing a much better job than you and suddenly you're full steam ahead and back in your zone of genius again.
Asking someone for help also makes you think much harder about what you're trying to achieve and means you have to get really specific so you can brief them properly. You can often see the way ahead more clearly when objectively assessing someone else's work rather than your own.
Working with others means you have to invest time and money, but the end result is usually much better than you could have managed alone.
Work with a team so you can let go and escape the weeds!
Is your business vision clear and focussed enough to keep you on course, driving you forward and filling you with energy and enthusiasm?
Is your Marketing Strategy simple, manageable and laser-targeted?
If not, then you're very likely to drift off course and end up quietly lost in a dead-end of uninspiring work, entangled in weeds of detail or trying to sell to everyone.
This START Marketing Plan provides you with a compass that will help you find your way through the marketing maze, get back on course and navigate towards business success.
We look forward to helping you START marketing!